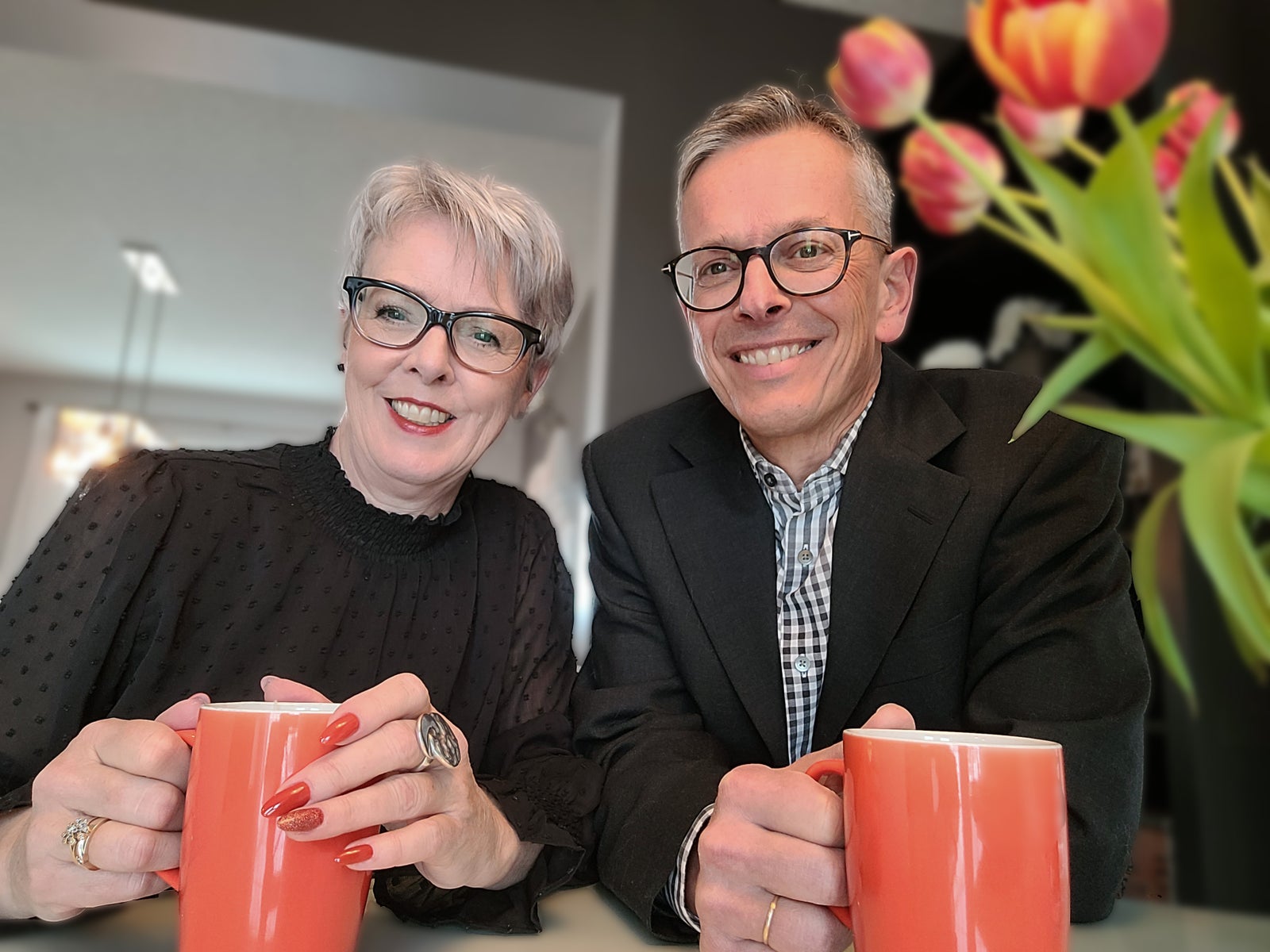 We have been a team for a long time; we met in 1986 and got married in 1990. We have raised 2 wonderful boys (Bas and Jules) and moved from The Netherlands to Canada (Okotoks) as a family in 2007. Richard and I love living in Okotoks, being close to Calgary and the Rockies. I am an award-winning REALTOR® in Okotoks and area; I have been making my client's dreams a reality since 2009. Richard has always helped me with my real estate business since I started my career, so he knows the business well. He has a background in construction, project managing and IT. We became an official real estate team in 2023. Since we each specialize in a specific aspect of the business; we can focus our full attention on our specialties and our clients.
Are you thinking of buying or selling, or just a question about the Alberta Real Estate market? We'd love the opportunity to work with you! We are honest, dedicated, hardworking and always up to date with the latest market information. One thing we won't do is pressure you. Buying or selling a home is a big decision that takes time and careful planning. We will be as patient as you need us to be, yet there for you when you're ready to make your move.
We also have an extended network of professionals who can help you make things go smoothly:
Home Inspectors - Lawyers - Photographers - Virtual Tour Designers - Measurement Technicians - Mortgage Brokers - Home Stagers - Cleaners etc.
We are fluent in both English and Dutch, which is an asset to our multicultural client base. You will get the advantage of two passionate businesspeople for the price of one!
Talk soon!
Jacky van der Ven
Realtor ®
cell 403 837 1504
Richard van Irsel
Operations Manager
rvanirsel@cirrealty.ca
cell 403 483 5507