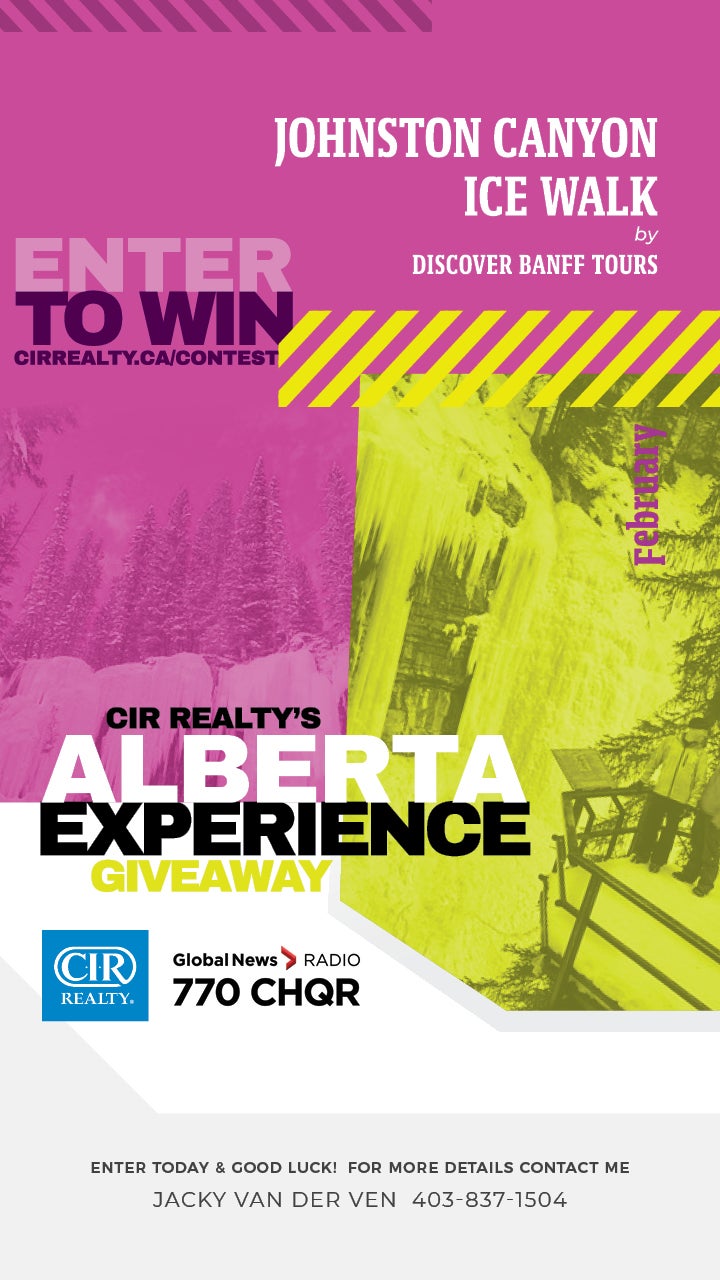 Our new contest, "CIR REALTY's Alberta Experience Giveaway" will consist of 12 months of contesting, with a new prize announced every month. Each prize package with feature a fun, Alberta specific experience that promotes our province and why it's such a beautiful and exciting place to live - because 
#
CIRISALBERTAPROUD
February's Alberta Experience giveaway is now underway! Every month you will have to re-enter for your chance to win. This month, your clients have the chance to win a Johnston Canyon Ice Walk from Discover Banff Tours and 770CHQR! Just go to this link:
http://www.cirrealty.ca/contest
 and enter my name and yours. Draw is at the end of each month. Good luck!